Powered by insights,
driven by humans
Connect the Dots specializes in stakeholder engagement for impact. We support public and private sector organizations to co-design with their stakeholders and enable inclusive, insight-driven decisions that drive meaningful engagement and robust solutions
Connect the Dots is based in both Dublin, Ireland and Philadelphia, USA
Learn more about our insight-driven process that takes the guesswork out of stakeholder engagement
A snapshot of our clients
Organisations and companies, big and small, and across sectors, trust Connect the Dots to design their stakeholder engagement and consultation processes
Collaborators in Ireland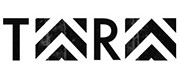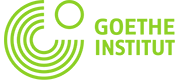 Collaborators in Philadelphia
Drive impact through design-led stakeholder engagement
At Connect the Dots, we use expert human insights and data-driven methodology to drive innovative stakeholder engagement and community consultation solutions for our client organisations.
We work with clients to bring their stakeholders together to…
better connect ecosystems around complex challenges
develop robust recommendations for new policies
feed into design briefs from public spaces to office spaces
design holistic briefs for RFPs and Tenders
collaborate to develop new strategies and action plans
strengthen their events and programming
In all cases we are mindful of high (or low) stakeholder expectations of this kind of engagement and manage risk accordingly.
Connect the Dots equips our clients to….
Reach the right people
Ensure all relevant stakeholders and voices are included

Ask the right questions
Uniquely give attendees a chance to have a say in the process by engaging them early on and taking on board their input in a way that manages risk and expectations
Drive insights
With a 360° understanding of your audience, get to the heart of the topic or narrow down the content to be as relevant and productive as possible

Design the right process
Leverage our innovative design recommendations and suggested formats that perfectly fit the data harvested from your audience
Drive participation and buy-in
Craft the right environment to bring your stakeholders together to learn about the topic of consultation and develop strong insights to inform robust future plans and solutions
Prove impact
Measure and easily evaluate the engagement process impact, ROI, and make further data-driven business decisions
Don't just take our word for it….
CTD placed great care in selecting relevant participants and facilitated activities that they designed specifically to meet our objectives and what the attendees wanted.
I thought it was an excellent evening. Really well designed and organised and it really felt like positive civic engagement.
We were asked by the Department of Jobs, Enterprise & Innovation to facilitate a workshop with all other startup hubs across the country. I reached out to Connect the Dots to get help on structuring the workshop, to make sure it was as productive as possible for all attending. I would highly recommend Connect the Dots if you're shaping an event.
Due to the unique process Connect the Dots used to engage attendees before, during, and afterwards, the event truly exceeded our expectations – as it was bespoke and personalised in every way.
Connect the Dots did an amazing job of bringing the right people together and creating an atmosphere that made a great evening of discussions possible. Their concept is unique and effective. We are looking forward to working with Connect the Dots again.

At a base level they are bridging the gap between the corporate and creative/social enterprises that has not been achieved previously, in my opinion. But it is about results and Connect the Dots have always delivered a high quality service anytime we have collaborated.
Connect the Dots opened up a whole new space for us - they taught us it's not just about putting on an event and hoping people show up, but rather about giving attendees the chance to play a really important role in the event itself - and as such they get so much more out of it.
Connect the Dots were pivotal to ensuring all age groups were engaging, working together and sharing ideas.
Impact powered by Connect the Dots
Need to engage your stakeholders?
Meet us for a 1-1 consultation on your next project.