Give your team the essential skills they need for effective stakeholder consultation, with our facilitation and engagement training programmes.
Based on our extensive experience, we have worked to develop a range of stakeholder consultation training services for those working with or in communities, local authorities, government bodies, NGOs, health and the voluntary sector. We provide high quality training for those in roles which demand knowledge and skills around engagement, inclusion or development.
We design and deliver training courses which are grounded in theory but hands-on in delivery. You will learn the core skills, techniques, and tools that enable you to confidently take stakeholder engagement into your own hands.
How to Engage with Communities
This training course looks at creative methods of community engagement and shares tools and examples of this. It also focuses on the purpose of engagement in communities. We will guide you through:
The benefits of and needs for community engagement

How to address community needs and opportunities directly in your projects

How engaging with communities can deliver better project outcomes

Skills to improve how you engage with community groups

Principles, theories and core activities & methodologies of community engagement

Community protocols

Data collection and analysis methods

Engagement impact evaluation

Community outreach and recruitment strategies
Facilitation Training
This session ensures all participants will be trained to facilitate stakeholder consultations in the most professional and effective way possible. Participants will consider the facilitation skills needed in their role, by learning skills and techniques to encourage and support a group of people to share their views or achieve their goal or objectives. Our training includes:
Your role as a facilitator

How to overcome challenges in stakeholder group settings

Structure and guidance for productive discussions

Varied facilitation techniques and styles
Public Consultation Training for Local Authorities
We provide training to inform and train local authorities and other government bodies on the stakeholder consultation process. This can include instructions and guidance on stakeholder focus groups, community consultations, internal stakeholder analysis and other challenges your team face.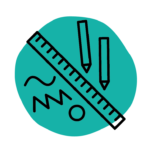 Bespoke Training Sessions
We will work with you to design and develop a bespoke course to address your stakeholder engagement training needs, built around the strategic objectives of your organisation. We are happy to discuss your facilitation and engagement training requirements and other specific training needs.
All our training is delivered by experienced facilitators and community practitioners. We can help your team develop an integrated understanding of stakeholder engagement that takes a holistic view of your projects.
Frequently Asked Questions
How long are your courses?
We offer short 'Lunch & Learn' style seminars as well as more intensive and interactive 1 day and half day courses. Training courses can take place in-house at your office or online.
How much does each course cost?
Get in touch today to tell us what you're looking for and we can share a detailed quote.
Can your courses be used towards my annual CPD requirements?
We work with professionals such as architects, planners and engineers who are required to complete Continuous Professional Development. We can tailor your course to fulfil CPD criteria and provide proof of course completion. Just tell us which institute you are a member of when you get in touch.
How others have benefitted from our courses
"The Lunch & Learn Session was really useful, the techniques used helped me to focus on what exactly we are trying to achieve through engagement."
Kilkenny County Council
"Invaluable workshop. Really important for bridging the gap between the public and private spheres of governance"
AECOM