Our Team
Meet our amazing, interdisciplinary team.
Per project, our team expands beyond our core members to include experienced facilitators, researchers, engagement and design experts. For our community-based projects in particular, we work to include community members as an extended part of our team to ensure that our approach is representative, inclusive and rooted in the local area. To meet our Philadelphia team, click here.
Naomi Murphy
Naomi is based in Ireland and is Co-Director and Co-Founder of Connect the Dots. Naomi brings deep domain expertise related to all aspects of engagement and events. She has wide and deep experience in marketing and communications, event design, as well as logistics and production. Her degree in Creative and Cultural Industries and subsequent Masters in Design Practice means that she approaches engagement in a more innovative, imaginative way – through a creative, collaborative and user-led design lens.
Before Connect the Dots, Naomi has been involved in planning and delivering over 80 events with budgets of over ½ million euro, developing her own as well. She was previously Head of Operations at national pop-up community events platform, Happenings, working for clients such as 7Up, Dublin Waterways, St Patrick's Day Festival, Dublin City Council, and many more.
Orla Ahern
Orla is a communications expert with experience across UK and Irish landscapes. She works closely with co-founder Naomi on deciding the best approach and opportunities for the team. Orla brings nearly 10 years experience in communications and engagement across both public and private sectors.She believes that from inception, every project is about getting people engaged and involved at the right time. She believes change should happen with people, not at them. Orla has a MA in Communications and recently completed a PDip in Leadership and Management.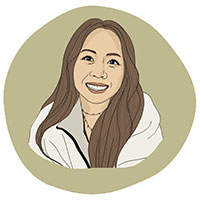 Sabrina Chau
Sabrina is a graduate of International Languages (Spanish & Italian) at UCD. She's passionate about helping others and is always open to taking on new tasks. Her experience includes working and communications on a wide range of ages and cultural backgrounds. Her role within the Connect the Dots team includes supporting project running, social media and content creation and internal administration.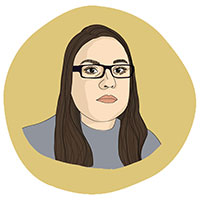 Emma O' Driscoll
Emma is a Project Manager for Connect the Dots, joining in 2021. She has a background in Sociology and Psychology, having completed a Bachelors and Masters in Architecture and working more than seven years in the field of Architecture and Design and Construction. She carries over her experience in public engagement from the planning of sensitive construction projects to her work here at Connect the Dots.Emma is also an artist and has exhibited her own work both in Ireland and Athens.
Aine McBeth
Áine is a project officer with Connect the Dots and brings a diverse multidisciplinary background with a BA in Human Rights, Geography & Economics and a Planning MSc. She has experience in research, policy review and policy writing. In past experiences Áine focused on collaboration with communities on the development of planning strategies in their locality. She is passionate about hearing from those usually left out of consultation processes, giving a voice to the underrepresented. Áine is working towards becoming a chartered planner through membership of the RTPI
Cathal Mulry
Cathal has over ten years experience within architecture and design. His knowledge and experience includes delivering planning for large scale residential housing schemes on challenging locations. He has extensive involvement with collaborative, creative solutions to stakeholder engagement and brief development.
Cathal is a collaborator with A Playful City – a non for profit organisation creating more playful, engaging and inclusive cities with and for communities. He is currently delivering co design projects for Local Authorities and Youth Services.
Cathal has a masters in Architecture from the University of Greenwich, and received the Blueprint for the Future Blue Riband Award from Blueprint Magazine for his work.
Nicola Whelan
Nicola is a Project Engagement Officer with Connect the Dots, bringing over 5 years of project management experience in the advertising & communications industry to the role. She has managed a diverse range of clients including semi-state bodies, charities, and international retailers.
Having previously held a Bachelor of Commerce and a PGDip in Design Thinking, Nicola also completed an MA in Spatial Justice in 2022. This course gave her the opportunity to delve into issues of social justice and inequality, participatory research, and urban & rural planning.
Fred
Fred prides himself on engagement. He says hello and cuddles everyone he meets. His main job is delivering his job each week with treats, play time and nap time.
Rachel Mulqueen
Rachel is a socially engaged, empathy and research driven designer with a BA in Product Design and Visual Culture from NCAD, Dublin. Specialising in design for social impact, she is passionate about injecting more creativity and collaboration into community engagement and policy making.
Rachel is passionate about working alongside people to challenge the status quo in order to drive change and enable us as a collective society to imagine and build the futures we desire. Her work relies on close and constant collaboration with users and stakeholders and pushes the boundaries of what design might be and where it might exist.
Ellen Killeen
Ellen is a Project Engagement Officer with Connect the Dots. She completed her BA in Sociology, Politics and English before gaining her MSc in Climate Change: Policy and Media. Ellen's previous role within Climate and Sustainability consulting allowed her to work with various corporate clients on social and environmental projects.
During her time in sustainability consulting, Ellen gained extensive experience in workshop development and facilitation, delivering sustainability workshops. She is passionate about engaging communities through inventive and creative ways encouraging active participation and learning.
Eamonn Hall
Eamonn is a graphic designer with 8 years industry experience. He has worked in both small design studios and large advertising agencies on a range of different projects encompassing logo and branding design, web development, print productions and advertising campaigns. You can see more of his work on his website www.ehgd.xyz
Fiona Descoteaux
Fiona is a senior executive in the non-profit, local development and social enterprise sectors, and is currently CEO of Innovate Communities (IC) – an organisation she initiated working within a multi-stakeholder environment. Her organisation helps people solve old problems in new ways, in the places they live, work and play.
It brings an exciting blend of fresh thinking, design, technology and common sense, and works with communities to create and deliver projects that work in real life and create a lasting impact. Fiona has a proven track record in building successful relationships for strategic and operational gain across a diverse range of sectors; non-profit, private, statutory, academic, local government and government.
An advocate for assessing and trialling innovative social solutions, Fiona has demonstrated a nuanced approach to developing engagement with target groups, delivering programmes and results whilst working within formal corporate governance structures and best practice, and has the ability to access funding from multiple sources.
Joanne Griffin
Joanne Griffin is founder and CEO at AdaptIQ, a boutique consulting firm helping companies, and their employees, thrive in a world where change is the new constant, and Co-founder at IrelandTogether, a non-profit business support network, committed to finding innovative solutions to the unfolding economic uncertainty impacting Irish businesses.
With a passion for problem-solving and an agile mindset, Joanne has extensive experience in finance, business transformation, automation, innovation management and organisational change. She is a frequent speaker on the topics of emerging technologies, crowdsourcing, and how we respond to change.